Notting Hill Store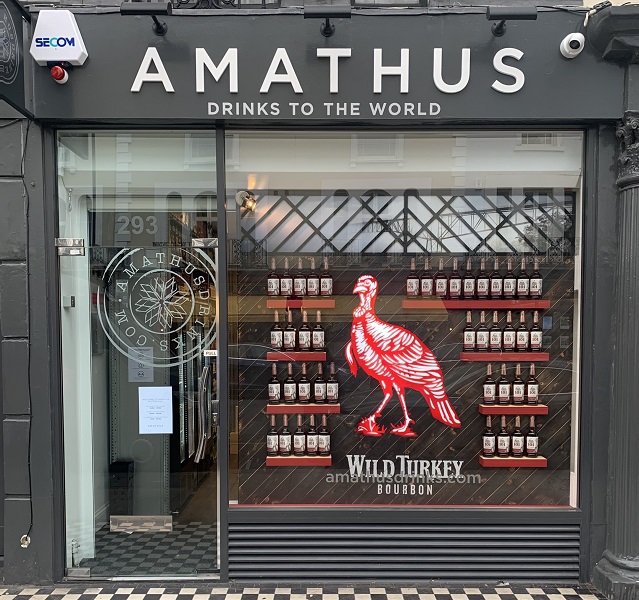 Welcome to our Notting Hill store page.
Our newest Amathus store is now open, so you can drop in and see us in the heart of vibrant Notting Hill!
We'll have all the latest store information, news and events here. Alternativesly, you can email us to find out what's going on, or if you want some drinks advice - we're happy to help.
Address
293 Westbourne Grove
London W11 2QA
Opening Hours:
Monday - Thursday: 10.30 - 19.30
Friday - Saturday: 10:00 - 20:00
Sunday & Bank Holidays: 11:00 - 19:00
Closest Tube: Notting Hill Gate or Ladbroke Grove stations, both 8-10 minute walks
Telephone: 020 7792 7841
Email: nh@amathusdrinks.com
---
Amathus Notting Hill Store Staff
Dimitra Fili – Manager
Dimitra was the assistant manager of our Soho store for 8 months, before moving to Notting Hill as a manager in November 2021.
Originally from Greece, Dimitra decided to relocate in 2016 and make London her new home as it's the epicentre of the wine world. While studying Materials Engineering she found herself working in a wine bar where she fell in love with wine and realised she wanted to pursue a career in the wine industry.
Before joining the Amathus family she worked in various fine dining restaurants as a Sommelier and did a harvest in Santorini picking Assyrtiko.
What excites her most about the wine world is that is an ongoing journey of learning and evolving.
So far she has completed her WSET Diploma and she's also a Certified Sommelier from the Court of Master Sommeliers, but has no intention of stopping there! Currently expanding her spirits knowledge with the vast range Amathus has to offer.
And as Cavafy says in his poem 'Ithaka', in the end, it is not the goal but the journey that matters, because the journey makes us wise and gives people the richest good: experience, knowledge, and maturity.
Outside of work she loves spending time with family and friends and sharing her vinous passion with others.
Γεια μας!
Favourite poisons:Fox & Fox Essence Blanc de Blancs &Manguin Oli'Gin Olive Gin