Soho Store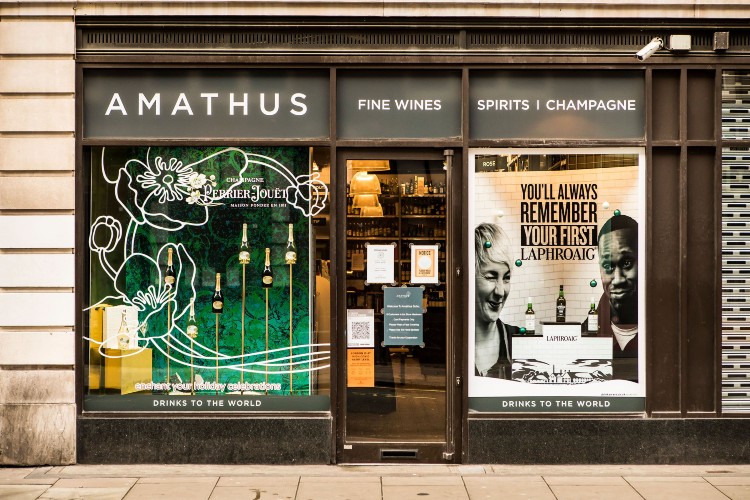 Welcome to our Soho page where you can find all the latest tweets, news and events! Keep an eye out for any limited offers and special events that are happening in your local Amathus store.
Please Note: We understand that your choice of product may not always be available in store, despite being readily available on the website. If you are after a specific product, please get in touch with us - If we don't have it in stock, please allow 1-2 working days for the order to be sent from our warehouse. You will receive a call once the order is ready for collection. The in-store prices for products may differ to the prices listed on online.
Address
Hammer House, 113-117 Wardour Street
London. W1F 0UN
Opening Hours
Monday - Thursday: 10:30 - 19:30
Friday & Saturday: 10:00 - 21:00
Sunday & Bank Holidays: 11:30 - 19:30
Closest Tube: Piccadilly Circus 5 minute walk, Leicester Square 5 minute walk, Tottenham Court Road 8 minute walk
Telephone: 020 7287 5769
Email: soho@amathusdrinks.com
---
Sam Wilson – Store Manager
Sam has been the Manager of Amathus Soho since the end of 2019, having started as a Wine & Spirits Advisor back in 2018.
He dabbled in the world of cocktail bars and restaurants for the best part of 8 years prior to joining the Amathus team and also graduated with an Engineering Degree from Warwick University before that.
His passion has always been the nuts and bolts behind spirits and how they came to be. He has both WSET Level 3 in Spirits & Wine and has planned to do his Diploma in the next few years. He can talk to you about anything coming from a still, and probably won't stop.
When he is not working he loves sport, namely tennis and snooker, and has a more than a passing interest in documentaries. His top 3 favourite distilleries are St Lucia Distillers, Craigellachie and La Altena.
Favourite Tipple – Francois Voyer Cognac Grande Champagne Amathus Special Selection
---
The Amathus Soho store staff have also provided a full list of their favourite drinks. You can view their favourite drinks by category by clicking on any of the links below: